Family Walk/Jog/Run for all families to enjoy and get out with their kids on Monday, June 27th at 6:00 on the Centerville Track. Enjoy a stroll down the gulch trail. So get out and get moving with your family. Mr. Garber will be providing popsicles afterward for the cool down. See you there.
For all high school and junior high athletes, the Electric City Track Club is starting up in Great Falls. We meet at the Charles M Russell track on Tuesday and Thursday nights the whole month of June at 6 PM. For those athletes wanting to work out with other athletes from around Cascade County, come check it out and build upon your skills and learn from several knowledgeable coaches. For more information, contact Mr. Garber. The main Coordinator of the club is David Kilian, who is one of the Great Falls High Track Coaches.
If you have items left in the locker room or in the lockers in the locker room, please come in and clean them out by the end of this week (June 10th). Any items left will be removed and sent to the Good Will. Please do not keep your belongings for any open gyms this summer in the locker room. Summer Weights and Conditioning with Mr. O'Neil will be Monday thru Thursday 7:00am - 1:00pm
LAST OF SCHOOL!!! School will get out at regular time at 4:06 Have a great summer!! We will miss you!!
Junior high and high school academic awards ceremony today at 1:30 in the gym.
Mrs. Miller had the videos from Johnny Appleseed they can be sent home with your child or you can pick them up from the school.
Elementary Classroom Awards Today: EK: 12:30 K: Tomorrow during graduation 1st: 12:30 2nd: 12:30 3rd: 12:30 4th: 12:15 5th: 12:00 Elementary Track and Field Day will start at 1:00.
8th Grade Graduation tonight at 7:00 pm in the gym.
Good morning, CMR went into a lockdown this morning. The Centerville School was in contact with the Cascade County Sheriff's Office. It was reported that the CMR lockdown was regarding a localized threat. Officer Shawn Baker, our school SRO, stated that he would be in touch if things changed that required our attention.
Junior High/ High School Spring Music Concert TONIGHT at 6:30 pm
Not able to attend High School Graduation Sunday, May 29th at 2:00 pm, it will be streamed live here on Facebook.
Junior High/High School Awards will be held in the gym Thursday, June 2nd starting at 1:30-3:00.
Senior/Staff game tonight at 6:30pm in the Centerville gym. Feel free to come watch some high quality basketball….by the seniors, not the staff.-- Brian Davison Centerville AD
Last day of LEAP/SAM for the school year is Thursday, May 19th.
Elementary Spring Music Concert Thursday, May 26th at 6:30 pm in the gym.
Junior High/ High School Spring Music Concert Tuesday, May 24th at 6:30 pm in the gym.
Reminder: This will be the last week of LEAP/SAM. Thursday, May 19th is the last day for the year.
Hey everyone! Summer SOAR registration is in full swing! SOAR is new and fresh! We will be spending 3 weeks learning about VOLCANOES, CATAPULTS, FAIRY TALES, MAGIC, THE SEVEN WONDERS OF THE WORLD, MYTH BUSTERS, SUCCULENT GARDENS, OUTDOOR EXPLORATION AND MORE! It is out with the old and in with the NEW! I hope you will consider having your child spend three engaging, fun filled, exciting weeks with us! We will also have 3 field trips! Summer SOAR is of NO COST TO YOU! Applications have been sent home and are due May 18th! You can also download the application on our home page! I look forward to having your students enjoy the fun and excitement that will be going on! July 25-August 11. Open to incoming kindergarten through incoming 8th grade! Fun for all ages! Contact me for more information! Jamie Burton
ACTIVITIES 07/25/22 – 08/11/22 JOIN US FOR ALL THE FUN! WE WILL BE LEARNING ABOUT VOLCANOS, CATAPULTS, FAIRYTALES, MAGIC, 7 WONDERS, MYTHBUSTERS, SUCCULENT GARDENS, OUTDOOR EXPLORATION, SCAVENGER HUNTS, OBSTACLE COURSE, ESCAPE ROOMS AND FIELD TRIPS! CONTACT: JAMIE BURTON @ CENTERVILLE SCHOOL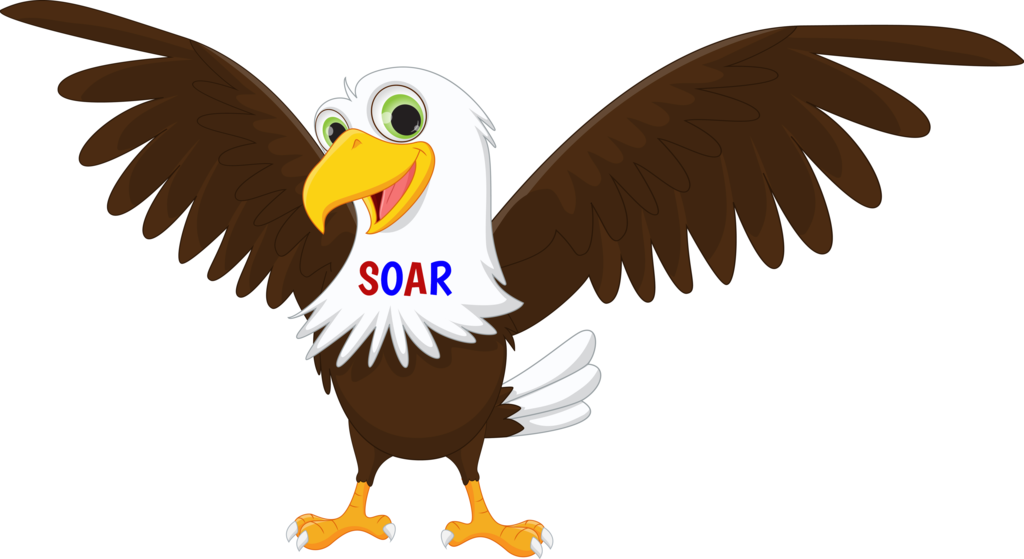 Attention Junior High Track Parents: With the cancelation of the junior high track meet in Stanford today, junior high track season is officially over and there will no longer be any practices after school.